New breakfast buffet rates starting 2 August 2017 Hotel Wingport Nagasaki thanks you for your patronage and support.
The following will be the new breakfast buffet rate starting 2nd of August. (All prices are in Japanese Yen)
Breakfast Rate ※(Tax incl.)
| | Pre-book rate | General Admission |
| --- | --- | --- |
| Adult | 700 JPY | 900 JPY |
| Kids | 350 JPY | 450 JPY |
New Hotel parking facility from beginning of August 2017 Hotel Wingport Nagasaki thanks you for your patronage and support.
Q-bic hotels group will be launching the new Q-bic Parking facility at the beginning of August 2017 with increased capacity, security and also able to fit larger vehicles. The following will be the new parking rates set for the new facility. (All prices are in Japanese Yen).

Overnight Parking rate:1,200JPY/night
Capacity:102;
Vehicle Height limit:1,750mm(Capacity: 72);
Vehicle Height limit:2,000mm(Capacity: 30);
Vehicle Width Limit :1,850mm
Vehicle Length Limit:5,015mm
2016.7.29
Take-out boxes now available for breakfast in room. As of August 1st, guests are able to create their own breakfast box from a wide selection of food and drinks from our breakfast buffet restaurant.
When handing in your breakfast ticket at the restaurant, ask for take out box to eat in room instead of dine-in. In return, a special takeout box with coffee and soup cups will be provided. Guests may pick and choose the food and drinks that they prefer to be taken into the rooms.
※ Try to arrive early for the best selections of food in the morning.
※ This service is for guest that prefers to dine in room only. Please do not leave the hotel with restaurant food or drinks.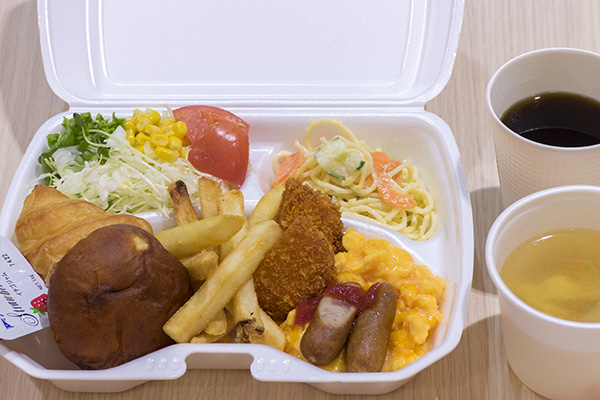 2016.5.16 Hotels Division(Q-bic Hotels Group)20th Anniversary Campaign
We're here to announce and welcome KyushuKyogu co.,Ltd Hotel Division's 20th Anniversary.
To show our appreciation for all our beloved guests that stays with us, we will be giving away Nagasaki's TARAMI fruit jelly packs to all every guests that checked-in with us from the date stated below.
Each Jelly gift pack will contain 3 fruit jelly cups!

There are twenty different flavors for our 20th Anniversary!
Apart from that、There will also be one discount coupon for staying at our newly opened hotel BlissVilla Hasasmi in 2015!
Please try it out!
Promotion date:From June1,2016
※Amounts are limited and campaign will stop when we run out. See you Soon!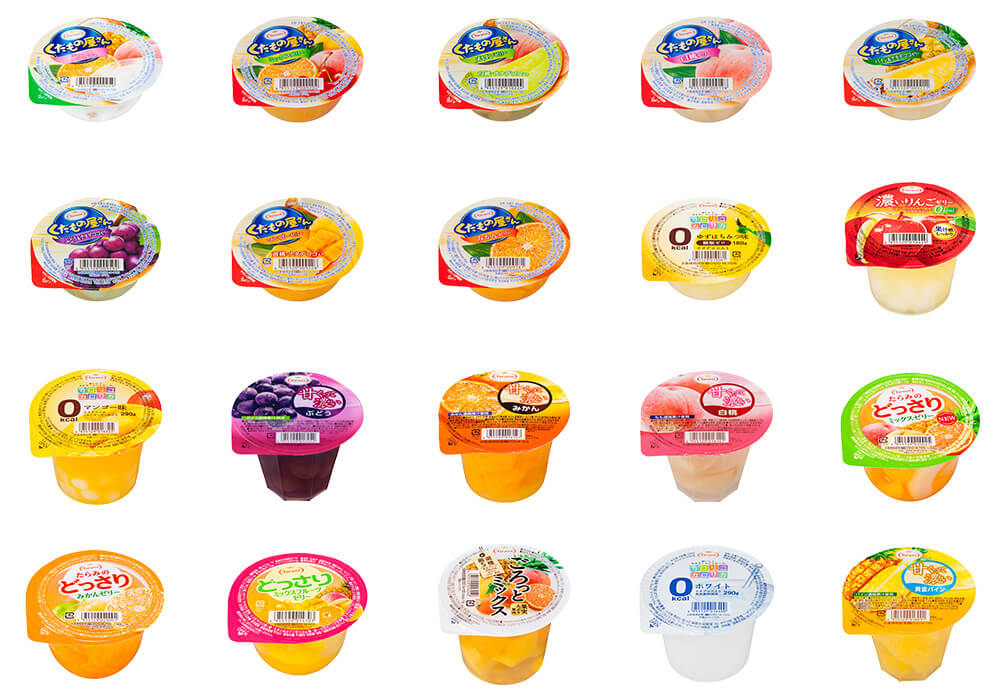 ※Actual jelly recieved might be different from reference photo.
2016.5.1 Peace Crane Origami Project2016
For the city of Nagasaki which fell victim to the atomic bomb explosion, for the spirits of victims of nuclear weaponry, and for the desire of world peace. the ceremony of the Peace Memorial will be held on August 9.
The hotel groups of Kyushu Kyogu co.,Ltd would like to encourage all our guests and patrons to take part in this event by folding paper cranes (origami) to show faith and hope.
All cranes will be collected and donated for display to the Nagasaki Peace Park on the memorial day of August 9.
For this year, each and every one of our staff will participate along with our guests in this event for the appreciation and thanks to all our patrons .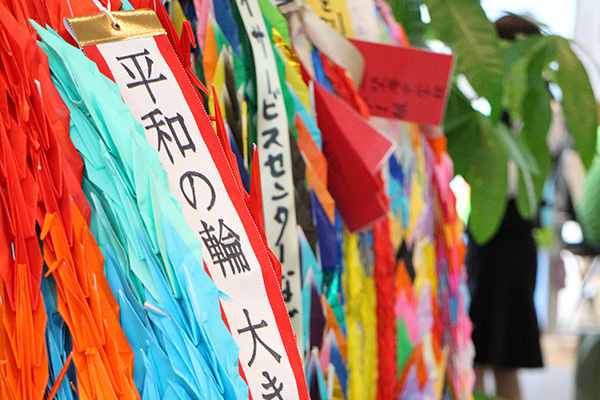 2016.4.8 New Room Types [Premium Single Room]、[Premium Double Room] available for reservation starting April 26!
Booking Available from:April 26, 2016(Tue)

Premium Single Room:32 rooms
Premium Double Room:6 rooms
Premium Single Room Reservation
Premium Double Room Reservation
◆Non-Smoking Rooms
◆Double Sized Bed(W140cm × L200cm)
◆SiTV (Smart TV with VOD、YouTube、Cellphone Casting、Internet Browsing, and other capabilities)
◆Cable and wireless internet access available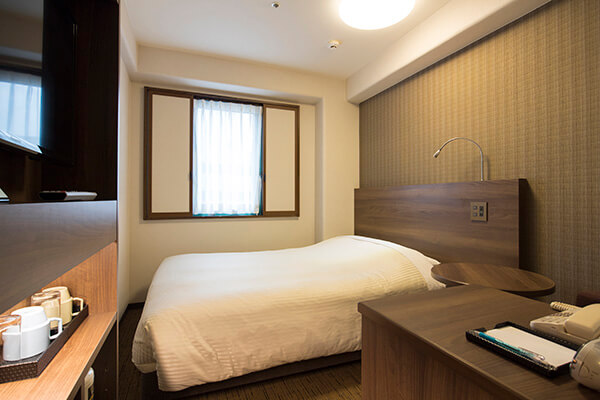 2016.01.21 Breakfast Price Adjustment Notice Dear honored guests, we at Hotel WINGPORT Nagasaki would like to express our sincerest thanks for your patronage. We would like to give notice to all our guests in regards to a price update of our buffet-style breakfast served in our hotel restaurant. Due to the constant rise of our ingredients and other costs, we will regrettably adjust our pricing as follows:
Date of new price change: February 1, 2016
Old Price: Early Purchase at JPY 540 (Adult), JPY 270 (child)
New Price: Early Purchase at JPY 640 (Adult), JPY 320 (child)
*Consumption tax of 8% included
*Price adjustments are for hotel guests
All guests that purchases our breakfast tickets before January 1, 2016, can still pay the old price.
Our restaurant staffs will continue to strive to bring you the greatest food and service as possible. Thanks again for your visit and we hope you have a wonderful stay with us.
2015.12.24 【To guests staying with us on December 27(sun)&amp 28(mon)】
Notice of electrical maintenance checkup of Hotel On December 8 (mon), The hotel will shut down electrical power for annual maintenance and checkup at the following time.
December 8 (mon) @ 11:00 AM (for about 2 hours) - Hotel Electrical Shut Down
・During the time stated above, Guest Rooms may not be used and Front desk telephone line will also be disconnected.
・On the 28th morning check out time cannot be extended.
(Please check out before 11:00am on that day.)
・During the time stated above, hotel elevators will be out of operation.
Please disembark and refrain from using it before that time.
・All electrical equipment (fridge, PC, Carger, etc.) within the guest rooms will not be operational.
Estimated time of reconnection will be at 1:00pm on the same day.
We apologize for any inconvenience, and thank you for your understanding.
Hotel Wingport Nagasaki Manager
2015.12.1 New drink dispenser available at hotel lobby In need for a cup of coffee or a cold refreshment after your long trip? Feel free to use our new drink dispenser fitted in the lobby. Free of charge!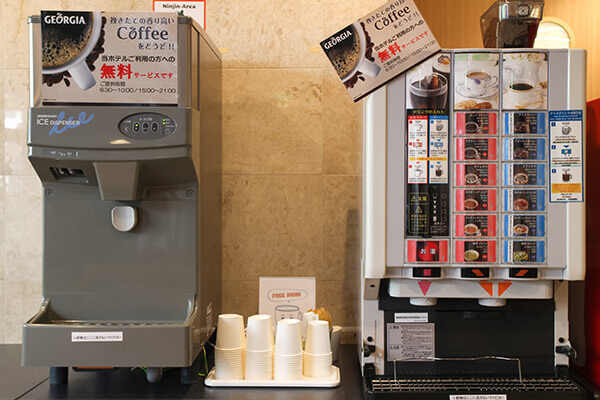 2015.11.2 T-Point Cashback campaign has ended From October31,2015 the Hotel will end its point card cashback offers. Thanks to all our guests that took part in this event and for the pleasant stay at our hotel.
2015.10.7 Hotel Wingport Nagasaki Official Website Renewal! Thank you for being our lovely guest at Hotel Wingport Nagasaki. We are glad to announce a new makeover on our official website.
After the update, mobile devices including tablets and phones will be able to easily browse the site.
2015.9.14 Hotel Wi-Fi system upgrade We have enabled secure connection to our Wi-Fi signals much more easier. All guests may connect to our (password free) network after a simple page confirmation. LAN connections are also still available in all rooms. a 24hour help desk service is also available if guest needs troubleshooting on their internet connection.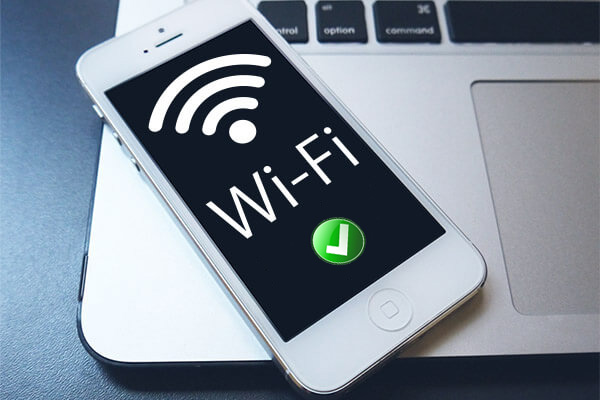 2015.6.16 Hotel Breakfast hall renewal Openning! Special thanks to all our patient guests that stayed with us during our resturant renewal period. The new resturant will have increased space and all new furishing and tableware. We welcome everyone to try out our new buffet styled breakfast menu.
We will use the freshest ingredients we can find locally in Nagasaki-ken. All hotel guests will get a special rate for breakfast tickets. Please book with us as soon as possible.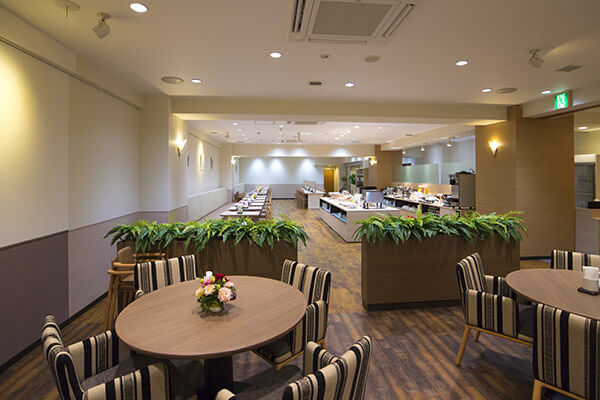 2014.9.1 Changes to online reservation system Thank you for being our lovely guest at Hotel Cuore Nagasaki Ekimae. For the convenience of our guests, starting from Sep1 we will update our online reservation system. For guests that would like to change or cancel their reservation made before Sep1 16:00, please contact us by phone to perform the changes. Apologies for any inconvenience.
■ New reservation system The new system now accepts major credit cards payments.
■ Online membership system All past memberships information will be automatically transferred to the new system. However, all members will need to reset their password for security purposes. Please use your login email to reset the password.
■ New System Login When login in the new system for the first time, please use your email address to set a new password for the account.
■ Reservation changes and cancelation For guests that would like to change or cancel their reservation made before Sep1 16:00, please contact us by phone to perform the changes. TEL:095-833-2800
2014.6.9 Hallway carpet renewal We have upgraded our carpet in the hallways. The new carpet will be blue in color, with more thicker cusion, and reduced sound upon pressure.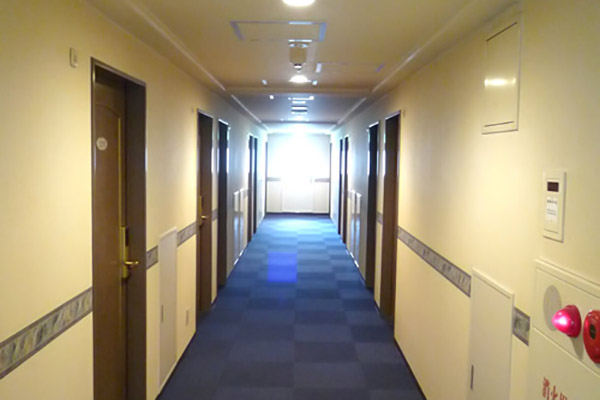 2014.6.6 New Lamp shades in (non-smoking) rooms All our non-smoking rooms will have brand new brighter lamp shades.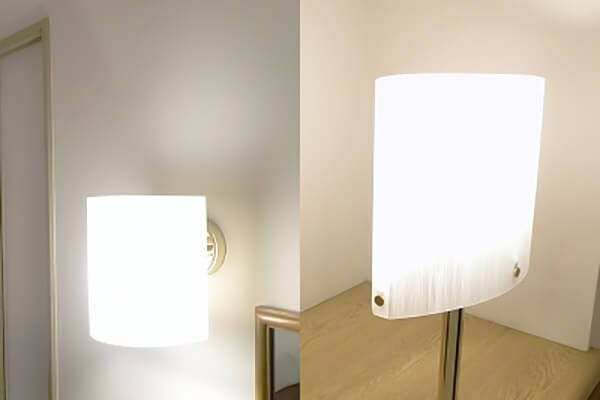 2014.5.11 New Electric kettles
All guest rooms are now equipped with brand new 0.6liter electric kettles that can boil water fast.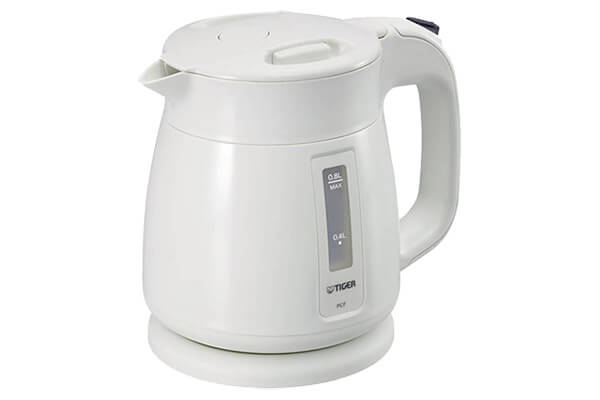 2013.11.1 <Hotel Industry first>Fuji Xerox Public Printing Service Available
Hotel Cuore has started the Fuji Xerox Public Printing Service. a smart multi functional printer able to connect to almost all smart phones and tablets to provide a variety of printing services. Catering to the guest's sudden need of photo printing and other office document printing needs.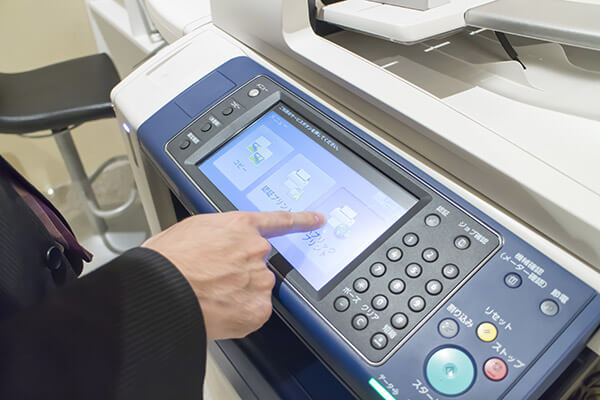 2013.10.30 New Air Purifiers has been installed in non-smoking rooms
We have installed Sharp humidifier/air purifiers (with high plasma cluster ion mechanism) in all our non-smoking guest rooms (100units).
Sharp humidifier/air purifier KC-B40
For hygene reasons, we have left the water tank empty. Please fill tank with water if operating the humidifier.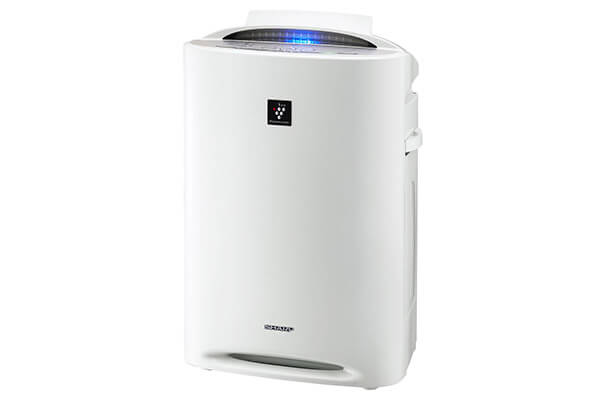 2013.05.30 Starting June1, Times parking lot will join our hotel parking policy.
Starting June1, Times parking lot (close to Hotel Wingport nagasaki) will join the hotel's parking policy. An open spaced parking lot with no vehicle size limitaions.
Times Car Park also provides car sharing services. Charges are calculated for every 15mins. vehicles can be used for business or lesuire. ※Please register membership with TimesCarPlus CarShare service before use.
2013.02.05 Electric Vehicle Charging Station
Hotel Wingport Nagasaki has installed EV charging station in front of lobby. Our guests may use the facility at 500yen per charge. It's capable of fully charging a Nissan Leaf vehicle at about 30 minutes.
※For protecting the battery, the charger will stop at 80% charge.
※Non-Hotel guests may also use the facility. Please arrange the service with our staff at the front desk.