Overnight rate: 1,200 yen(tax incl.) 15:00~10:00(next day)
Size limit: Max height 2m
Short term parking:
10:00~18:00  100yen/20min
18:00~10:00(next day) 200yen/30min
Video guide: From Nagasaki Dejima  From Nagasaki Urakami  From Nagasaki Civic Hall
Parking Guide(PDF)
※Details of all available parking facilities
※Printed copy may be colloected at front desk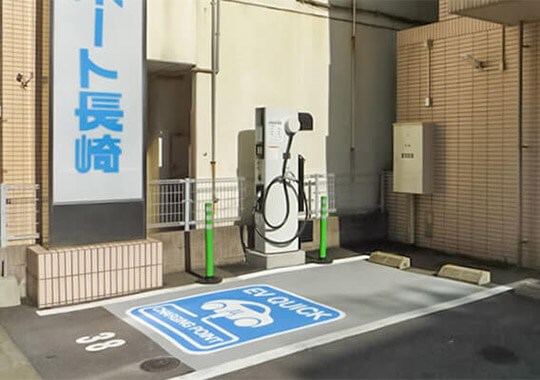 E-Vehicle Charge Station Overnight rate: 1,200 yen(tax incl.)
Overnight period:15:00~10:00(next day)
Space: 1
Business Hours: 24hours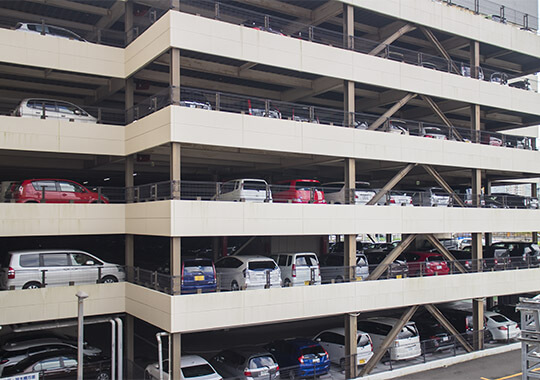 Amu Plaza Parking Overnight rate: 1,500 yen(tax incl.)
16:00~10:00 (next day)
Size limit: None
hours of operation: 24hrs
Short term parking:150yen/30min(tax incl.)
※Please pick up overnight (service) parking ticket at front-desk upon check-in. (Limited to ONE ticket/guest/night. using it will discount the rate on machine to 1000yen.)
※Please settle your rate for every time you retrieve your vehicle.
GOURMET SPOTS
Recommended eateries surrounding Nagasaki-ekimae
CONVENIENT SPOTS
Surrounding services and convenient stores
ATTRACTIONS
Sightseeing spots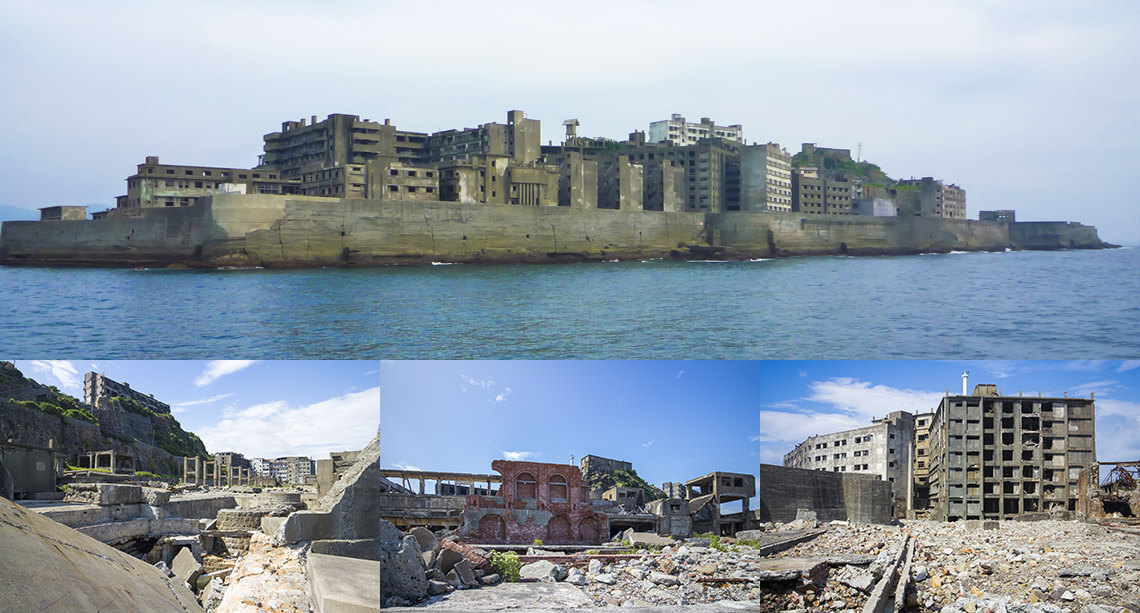 10min transit using local tram from the hotel to Nagasaki Port - Ohato Terminal (Gunkanjima cruise line).
"Gunkanjima" a nickname of "Hashima", a solitary island shaped like a battleship floating in the sea about 19 KM or 12 miles southwest from the Port of Nagasaki.
Gunkanjima is also an island with seabed coalmine, which had supported the modernization of Japan by supplying usable coal for iron-making. This coal was mainly for the Yawata Steel Works, which have been managed by the Mitsubishi Mining Company since 1890. Energy-reform-stricken rationalization had been promoted in the coal mine since the first half of 1960's. The coal mine shut down on January 15, 1974 and Gunkanjima became an inhabitant island on April 20 in the same year.
Yamasa Shipping Co.,Ltd
The Gunkanjima Concierge Company
Gunkanjima-Cruise